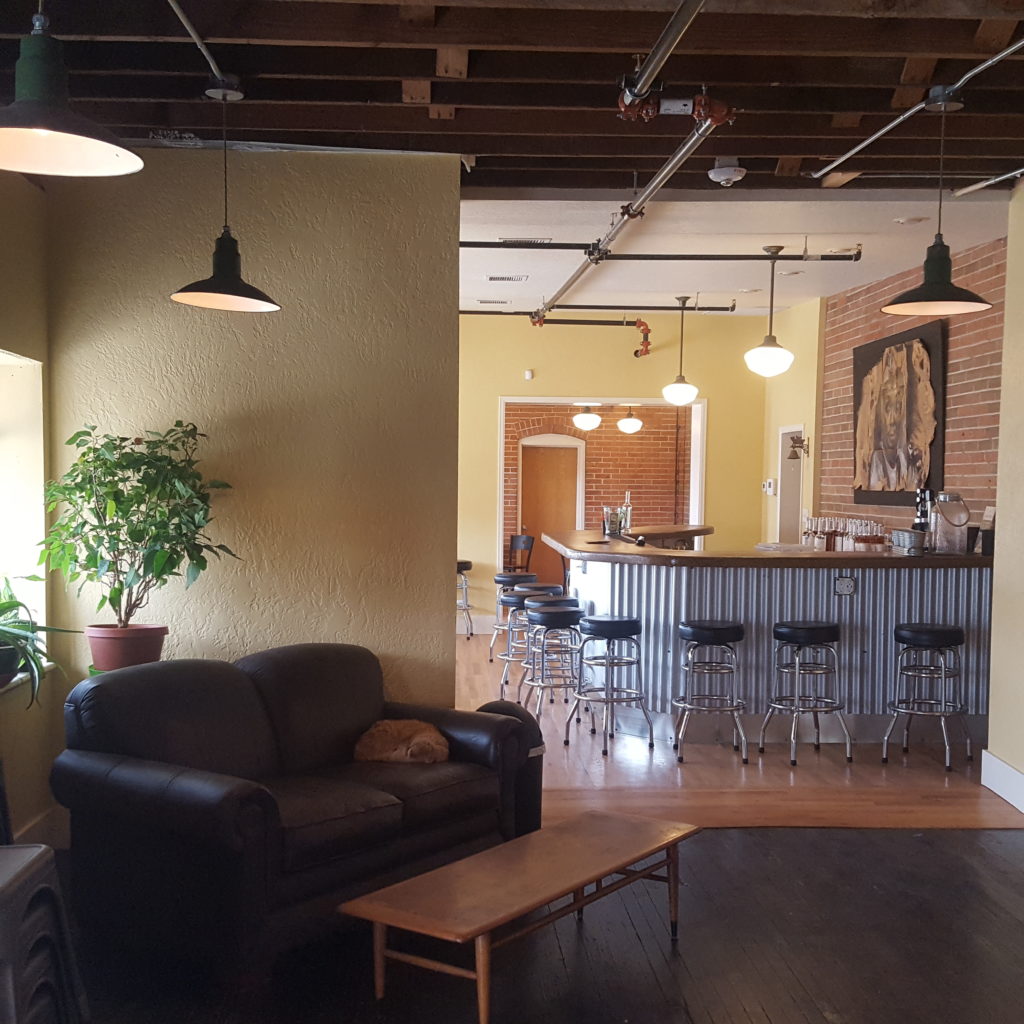 Located in the historically-designated Greeley Elevator Building, the Syntax Distillery is in the heart of Downtown Greeley, Colorado.  Great dining, shopping, entertainment, and lodging is only a short walk away! Visit us for a drink, a bottle, a snack, or a tour of Greeley's first and only grain-to-glass distillery. There's usually something fun going on — check out our events page  or sign up to be reminded about our events on Facebook !
The cocktail bar features the classic brick and woodwork of our turn-of-the-last-century feed mill and we host art exhibits by many local artists. On warm days, sit out on our two covered decks or outdoor patio and enjoy the barrel gardens where we'll be growing many of the fresh herbs and vegetables used in our cocktails.
The Syntax cocktail bar has been voted "Best Cocktails in Greeley" and with loads of standard and signature drinks available, our experienced bartenders will find something perfect for you.
Don't drink alcohol? We have many non-alcoholic drink options, as well as locally-made nibbles like cheese, crackers, veggies, and salsas. We're also family- and pet-friendly and will be very happy to provide recommendations for other attractions in Greeley!
We love to host meetings, parties, and gatherings! We have a private meeting lounge available with a capacity of 15, or you can reserve all or part of the cocktail bar.  The meeting lounge is generally available for $30/hr, and the full bar is $150/hr. Some restrictions apply, and prices may be higher on some dates. For a detailed quote, please contact us.